New
Brokerage Boutique Opens its Doors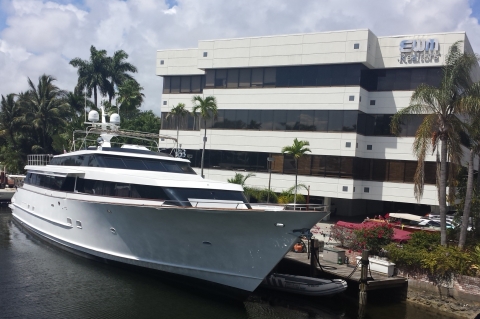 03/08/2015
A NEW YACHT BROKERAGE BOUTIQUE OPENS ITS DOORS
Embracing the revolution that the nautical industry has experienced over the last decade in conjunction with today's confident activity on the brokerage market, we are pleased to announce the opening of Revolution Yacht Group, a new boutique style brokerage house.
The new company, located at the elegant Las Olas Blvd in Fort Lauderdale, specializes in the brokerage of quality used boats and yachts with a strong value system and an impeccable service.
At Revolution Yacht Group (RYG) you will find knowledgeable and experienced yacht brokers to help you buy or sell your boat. The main objective of the group is to promote a long term relationship with customers and colleagues while serving their best interest. RYG Yacht consultants' impeccable work ethic guarantees that every customer's experience (buying or selling) will not only meet, but surpass their expectations.
Alex Craig
,
founder of RYG declared "we are proud to say that we are true professional committed to honesty, integrity and professionalism. Our ultimate goal is to help our clients make their yachting lifestyle a carefree and enjoyable time. Whether you are a first time boater or experienced captain, RYG will help you find the perfect vessel for your lifestyle. If you are upgrading or need to sell, our yacht broker are ready to provide immediate exposure to the market and find the buyer for your cruiser, center-console, runabout, sport fish or motor yacht".